When the term Internet of Things (IoT) first gained popularity a decade ago, many futurists looked forward excitedly to the commercial and industrial applications of these always-on, always-connected data sources.
Today, smart homes and internet-enabled personal devices are ubiquitous and commercially successful, but B2B applications haven't seen the same success. Vast pools of underutilized IoT data are left to grow stale in organizational silos.
It's little wonder, when one considers the numbers: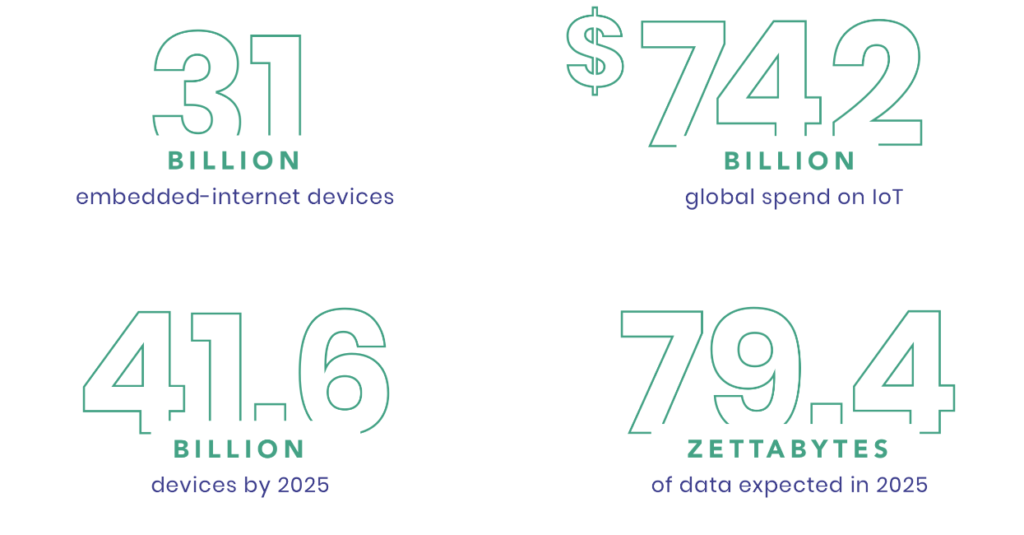 Nearly 80 zettabytes? That's 80,000,000,000,000,000,000,000. "We're building IoT systems that take data from all these devices, and this data is classified as alerts," or active signals, says Dave Wright, ServiceNow's chief innovation officer. "The challenge then becomes: What do you do with all of these alerts?"
There's untapped value hidden within these massive data volumes, Wright believes—particularly when IoT data is integrated with a customer service management platform (CSM) using smart workflows. Device data can be analyzed to prioritize service calls, for example, add value to a customer contract, even predict and prevent costly equipment failures.
"With the number of connected assets set to increase dramatically," — an estimated 41.6 billion devices by 2025, according to research — "it's important that we start to analyze and understand the business context of any given device," Wright says. "In the world of connected assets, no one has really focused on this before."